The 37th edition of Midnight Sun Film Festival will be held on June 15th–19th, 2022.
Full festival lineup will be announced on 30 May and ticket sales begin on 1 June.
at this point we have the pleasure to publish this year's silent film concerts with live music.
On Friday 17 June, Steamboat Bill Jr (USA 1928) by Buster Keaton and Charles Reisner will be accompanied by M/S Tempo band. The brand new score for the film has been composed by Mauri Sumen.
On Saturday 18 June, Cleaning Women band will accompany the film My Grandmother (Georgia 1929) by Kote Mikaberidze.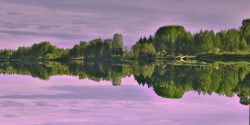 If you got interested and started planning your trip to Sodankylä, please take a look at the accommodation options at Luosto area:
Also there is a group at Facebook where you can find accommodation:
We would like to thank our partners:
Trade Union Pro, EU/Creative Media, Finland Festivals, Jenny and Antti Wihuri Foundation, the National Audiovisual Institute (KAVI), the Ministry of Education and Culture (OKM), the Finnish Film Foundation (SES), the Sodankylä Municipality, the Finnish Cultural Foundation, Tieteen tiedotus ry, YLE Teema.