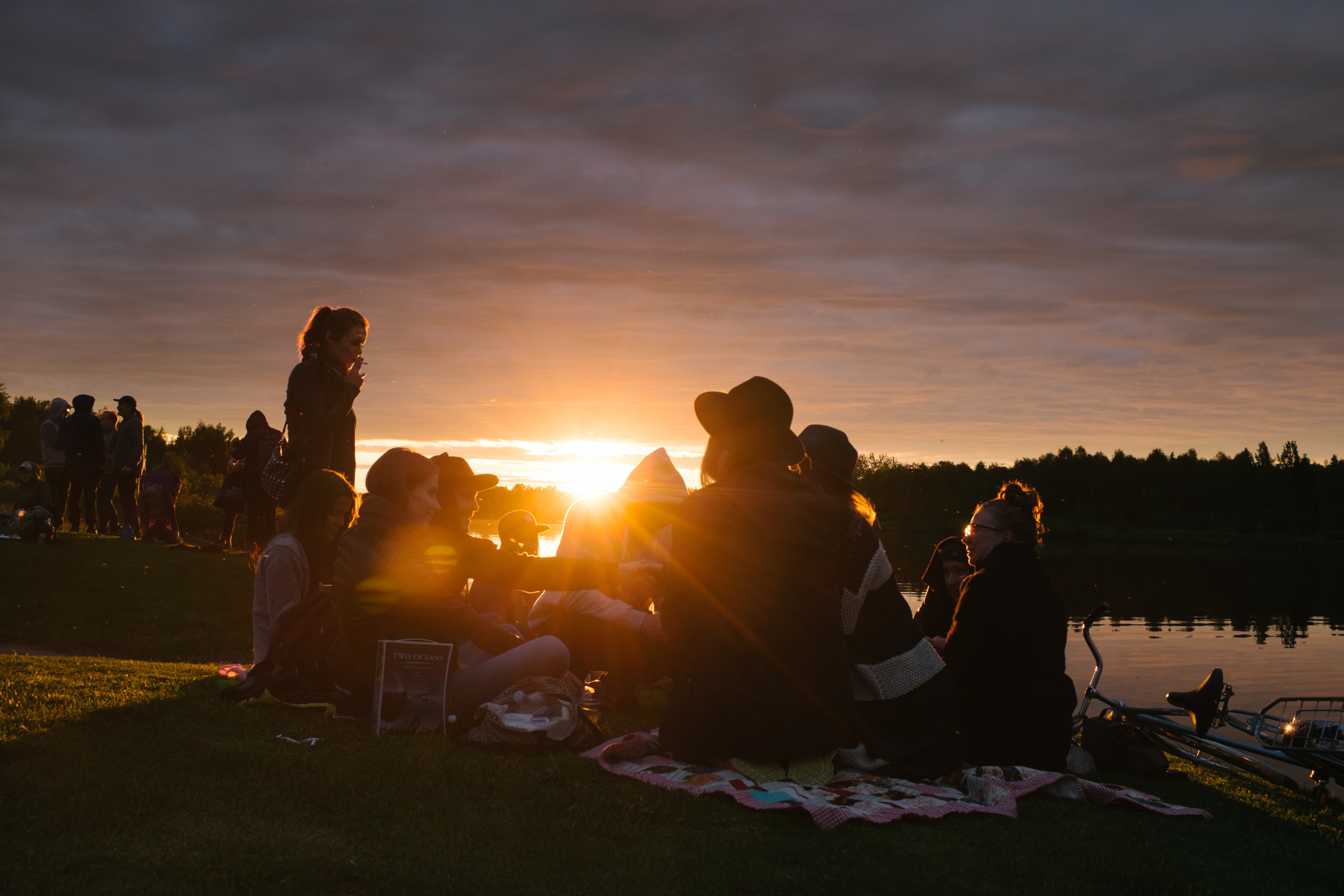 Let's create a safer space together! 
Midnight Sun Film Festival adheres to the principles of equality and creating a safer space in its events. Everyone participating in the film festival has the right to feel safe without fear of any kind of discrimination, harassment, sexual, physical, or verbal abuse.
The principles and practices of creating a safer space aim to establish an environment where everyone actively contributes to building an equal, respectful, and open atmosphere and dialogue.
Principles of creating a safer space: 
RESPECT the personal physical and mental space and autonomy of others. Don't touch someone without their permission. Remember that you cannot know someone's boundaries without asking. Also, request space for yourself if needed.
DO NOT mock, ridicule, belittle, marginalize, or embarrass anyone through your words, behavior, or actions. Refrain from judging appearances, gossiping, and perpetuating stereotypes.
DO NOT make assumptions based on appearances or actions. Do not make assumptions about anyone's sexuality, gender, nationality, ethnicity, religion, values, socioeconomic background, health, or ability.
LISTEN and LEARN. Embrace new topics, individuals, and perspectives without prejudice. Approach encountered matters and situations as opportunities to learn and grow.
APOLOGIZE if you have intentionally or unintentionally hurt others.
GIVE SPACE. Strive to ensure that everyone has the opportunity to participate in the conversation/activity. Do not overpower others' opinions and give them the floor. Respect others' privacy and handle sensitive matters with respect.